About
Associated Employers is a not-for-profit voluntary membership association committed to the success of employers, their employees and their businesses. Founded in 1916, AE serves over 1,000 businesses and organizations throughout the region as the premier Human Resource outsourcing specialist. Our professional staff provides expert advice, support, information, research and training in a wide range of human resource and business development areas.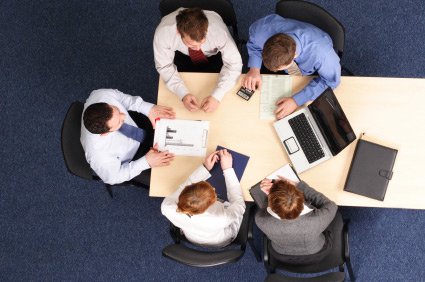 Associated Employers also sponsors a health benefit program through the Associated Employers Group Benefit Plan & Trust. Member employers are often able to provide health benefits for their employees at competitive rates through this group pooling of more than 500 businesses and organizations.
Membership in AE's affiliate, the Montana Safety Services Council (MSSC), is available at a deeply discounted rate for AE members. The Montana Safety Services Council is a not-for-profit educational association established in 1993 to provide safety and health related services to employers and their employees. MSSC offers safety training, consulting, technical assistance and safety program development.
Outsourcing your HR needs can save you valuable time, resources and money. Let Associated Employers assist you on your road to success. Membership in Associated Employers provides you with access to all AE services, plus:
Discounted fees for programs, seminars and workshops
Informative monthly newsletter
Free employment law posters
5 hours consulting time for specific HR services
Rental and use of AE training center
25% membership discount as a dual member of AE and MSSC
If your company is not currently enjoying the benefits of membership in Associated Employers, an on-line membership application is available here for your convenience. Join your business peers from over 1,000 companies who call AE first for all their human resource needs.
Founded in 1916, Associated Employers is dedicated to serving the human resource and management needs of its members. As the only voluntary membership, not-for-profit employer organization in the region, Associated Employers provides a wide variety of services for employers to help them negotiate the regulatory and management maze they find themselves in when they take on the responsibility of employing people to work in their businesses. AE's stated mission is to provide expert advice, support, information, education and training in employee relations, management, human resources, research and governmental regulations that affect the employer/employee relationship. The goal of our mission is to promote positive employer/employee relationships that lead to a productive, profitable workplace that will ultimately benefit both the employer and the employee.
Our reason for existence is to be of service to each member.Our purpose is to help you effect productive employer-employee relations while respecting the dignity of each person.
We shall never intentionally mislead you. If we don't know the answers, we shall not guess them. We shall research them and get back to you or direct you to the appropriate resource.
We shall present the situation the way we see it, even though occasionally, you may not like to hear our views or they disagree with your opinion.
We will recommend what we would do if we were in your situation, describe the area practices, and give you alternative solutions. We will not presume to tell you how to run your business.
We believe that our word is our bond and that you can count on it.
The success of our service is tied in with your success; we shall honorably do whatever we can in the area of human resource management to help you succeed.
All consultations will be held in the strictest confidence unless you permit the use of your name in exchanging information with others.
We acknowledge and appreciate that we are only as good as your confidence and trust in us; we try to earn that trust and confidence every day.
Service can best be rendered when we are fully informed about the myriad of government regulations and laws that affect your operations. We pledge to be in the forefront in making you aware of such legislation and practices in an attempt to encourage your compliance as required thereby preventing unfair treatment and costly problems.
Finally, we aim to do what's right because it is right and fair; not to bend the rules in order to bypass tough decisions; and to serve our members to the best of our ability.
Thank you for your confidence in our services.