Vision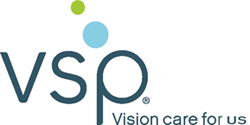 Through Associated Employers subsidiary, Associated Management Services (AMS), vision insurance is offered by Vision Service Plan Insurance Co. (VSP) to our participating, eligible members as an additional health care benefit option. As the nation's largest provider of eye care coverage, thousands of companies and over 46 million participants nationwide rely on VSP for vision health coverage.
Using the VSP plan is as easy as l-2-3 as there are no ID cards to keep track of and no claim forms for participants to send in.  All participants need to do is find a VSP network doctor at www.vsp.com or call 800 877-7195, make an appointment and tell them you have VSP coverage, the doctor and VSP will handle the rest.
To obtain a quote, contact us or call 406 248-6178.