Payroll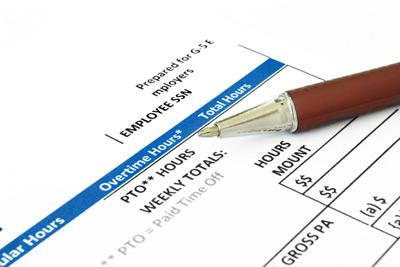 We started our services in 1998, when a member of Associated Employers had an immediate need with the processing of their payroll. That member started our services and remains with us today as well as dozens of other members. We continue to develop our services to provide our member clients quality, accurate and efficient services.
We process payrolls for member clients with a couple of employees to those larger employers with over 450 employees. Our member clients range from all industries such as ranching, medical, retail & service and nonprofits. We process for multiple locations and states and assist our members in maintaining compliance in addition to payroll processing.
We offer solid solutions to our member clients and now offer our Time Management web-based system called Slate Payroll. It was developed as a solution for time management of employees that is modern, multiple-device friendly and cost efficient.
A personal and local service.
Technical assistance from Certified Payroll Professionals.
Reporting of New Hires to the state.
A secure web-based timekeeping system and HR databank for all employees.
Process payroll based on your scheduled pay dates.
Process unscheduled or emergency payroll items.
Track paid time off for employees.
Facilitate Direct Deposit transactions.
Check printing and envelope stuffing.
Deposit required federal and state payments.
Preparation of Quarterly and Annual Tax Forms.
Preparation of payroll related payments and customized reports.
Assist with compliance to IRS and state regulations, federal and state wage and hour law and best practices.
Basic Payroll Fee
Federal Deposits
State Deposits
Payroll Register
Checks and/or Direct Deposit Stubs
Check and/or Direct Deposit Registers
Withholding Report
Quarterly/Annual Payroll Fee
Preparation of Form 941/943
Preparation of Schedule B for Accelerated Depositors
State Unemployment payments and Reports
Federal Unemployment payments and Form 940
Workers Compensation for states that are monopolistic (example, Wyoming)
State Withholding Reconciliation and/or Reports
Preparation of Form W2's and W3
General Ledger Report/Interface
Track Paid Leave
Facilitate Direct Deposit Transactions
Envelope Stuffing & Mailing
ID Badges
Payroll Related Payment & Report Services
Workers Compensation
Child Support/Garnishment/Levy
Employer Sponsored Retirement Plans
Employer Sponsored Wellness Benefits
Making the Transition
The thought of making major changes to your current payroll processing can seem overwhelming…but…we work very hard to make the transition to our payroll services very easy for you.
Although the best time to make the transition is at the end of a quarter or year, we can make the transition anytime with only a couple of weeks notice. We work to be the extension of you in this process by requesting a few items up front and then we take it from there.
Company name, address and identification number from IRS
Company name, address and identification number from state
Voided check to order check stock and initiate direct deposit setup
We provide a spreadsheet for you to fill out employee detail for setup or we can also pull data from your current system to upload to ours
If you are a new business, we help to correspond with the IRS and state for registration
We can develop a more accurate and detailed cost analysis for you so that you can see the specific costs of this valuable service.
Please contact Gregg Wilson at 406.248.6178 or Gregg@aehr.org to get more details.