Affirmative Action Plans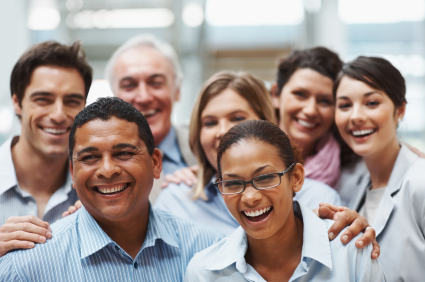 Compliance with complex affirmative action regulations can prove challenging for any organization, while non-compliance can prove costly. Organizations of 50 or more employees with $50,000 or more in Federal contracts or sub-contracts are required to prepare an Affirmative Action Plan annually. In addition, organizations selected for Compliance Evaluations by the U.S. Department of Labor's Office of Federal Contract Compliance Programs (OFCCP) have only 30 days to submit their current AAP and supporting documentation, including a report on prior year goals and progress achieved toward those goals. Typical programs are quite lengthy and are required to include statistical analyses and narratives that comply with OFCCP regulations.
For the Human Resources staff that is short on time, resources, or expertise with Affirmative Action Program development, Associated Employers can help. From data collection to plan development, management training, and audit assistance, let us be your resource for professional compliance assistance.   Get a quote today. Contact Us
Assistance in compiling and organizing the required data
Preparation of complete, fully compliant Affirmative Action Plans for your organization including an AAP for Women and Minorities, and also an AAP for Veterans and Disabled Individuals
Expedited AAP preparation in OFCCP audit situations
Plan review on a phone conference or in-person basis, as requested
Access to Affirmative Action expertise for continuing education and support in Affirmative Action matters
Support and assistance in audit situations, including the required update of statistical analyses if your AAP is over six months old
Access to local Affirmative Action expertise when you need it
With all your other management and administrative responsibilities, you cannot expect to be an Affirmative Action expert. However, you can call AE for all the Affirmative Action help you need, when you need it.
We can assist:
When you need external expertise to develop a complete AAP
When you need to update your AAP for the next program year
When you receive notice of an OFCCP Compliance Evaluation or "Desk Audit"
When you receive a government contract and are not sure about AAP requirements
When you receive information from a customer of your organization's regarding their Contractor status, and need to know how that affects your Contractor status
When you need assistance establishing a compliant applicant tracking system
When you want to assess compensation in keeping with the OFCCP's guidelines
When you need an objective review of your existing AAP
When you want an assessment of potential compliance deficiencies
Testimonial