Reference Checking Services
Associated Employers Pre-Employment Reference Checking Service is provided through a partnership arrangement with AAIM Employers' Association. AAIMEA is a human resource association comprised of over 1,600 employers and very similar in operation to Associated Employers. They have extensive experience in the how and why of conducting pre-employment checks. Since nearly 30 percent of the reference checks they conduct disclose discrepancies, and with workplace violence on the increase, there is a growing necessity for reference checks.
Reference Checking Services Available:
County Criminal/Civil Searches
Credit Reports
Department of Transportation (DOT)
Division of Family Services (DFS)
Education Verifications
Employment Verifications
E-Verify & I-9 Audit
Federal Criminal/Civil Records
Motor Vehicle Report
Multi-State Criminal Database

National Sex Offender Database
Office of Inspector General (OIG)
Personal References
Professional License
Professional References
Social Security Trace/Address History
State Criminal Records Search
Terrorist Watch List
Workers Compensation
Forms
Contact AAIMEA at (314) 754-0236 or erin.miley@aaimea.org to discuss which checks will best benefit your organization.
(Make sure to mention that you are a member of Associated Employers to receive valuable member discounts on reference checking services)
You will be emailed a Client Service Agreement and an Applicant Authorization Form.
Complete the Client Service Agreement and send it in.
You will receive an email with information to log in to our on-line request platform. A web demo is also available.
At that point you are ready to start submitting requests.
AAIMEA will provide you with prompt, reliable and cost effective information. You will be invoiced by AAIMEA at the end of the month for services requested and rendered.
There are no set-up, annual or minimum usage fees.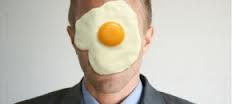 Don't end up with egg on your face……
Do Background Checks