HR Assessments (Audits)
Nothing in the business world is static. As a response to dynamic, ever-changing environments, your organization continually monitors your business plans and financial status. Important considerations are marketing, engineering, and production or services. However, to remain competitive, incorporating human resource practices into your audit cycle will add to the bottom line of your most valuable asset – your employees.
Because employment laws and regulations are in a constant state of flux, let us help you identify any potential liabilities or areas for improvement before that audit agency knocks at your door. An excellent preventative tool could be the AE Human Resources Assessment and Audit.
Each phase of the audit is designed to build on the previous one to get a strong overview of the pulse of the HR functions. AE's Human Resources Audit uses a thorough, three-step process:
Pre-audit self assessment questionnaire is completed by the person(s) responsible for HR functions within the organization;
Follow-up interview with one of AE's experienced HR professionals, using our in-depth audit checklist; and
On-site records review, using random samples that focus on all aspects of HR functions.
Pre-Employment/Staffing
Employment & Termination Practices
Recordkeeping – Personnel Files
Benefits
Compensation, Time Keeping, & Pay Practices
Employee Communications Programs
Affirmative Action/EEOC
Safety
Evaluation of HR Staffing- Gap Analysis, Strengths and Weaknesses
Evaluation of HR Planning, Mission and Goals
Other Functions as Determined by the Member and AE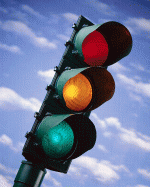 The audit will diagnose each area and indicate by a series of green, yellow or red highlights, whether it
Meets full compliance,
Is somewhat in compliance but needs improvement, or
Is not in compliance with state & federal laws and HR best practices
The results are provided to you with:
an executive summary,
a full report complete with options or alternatives to implement, and
recommendations that are consistent, compliant and comprehensive
Our HR audit can be structured to be either all-inclusive or specifically focused within the constraints of time, budgets and staff. It is a valuable resource for any AE member to assist in aligning its HR practices with the organization's business strategy.
For more information on AE's HR Needs Assessment and Audit, contact the association office at 406-248-6178, or click here.